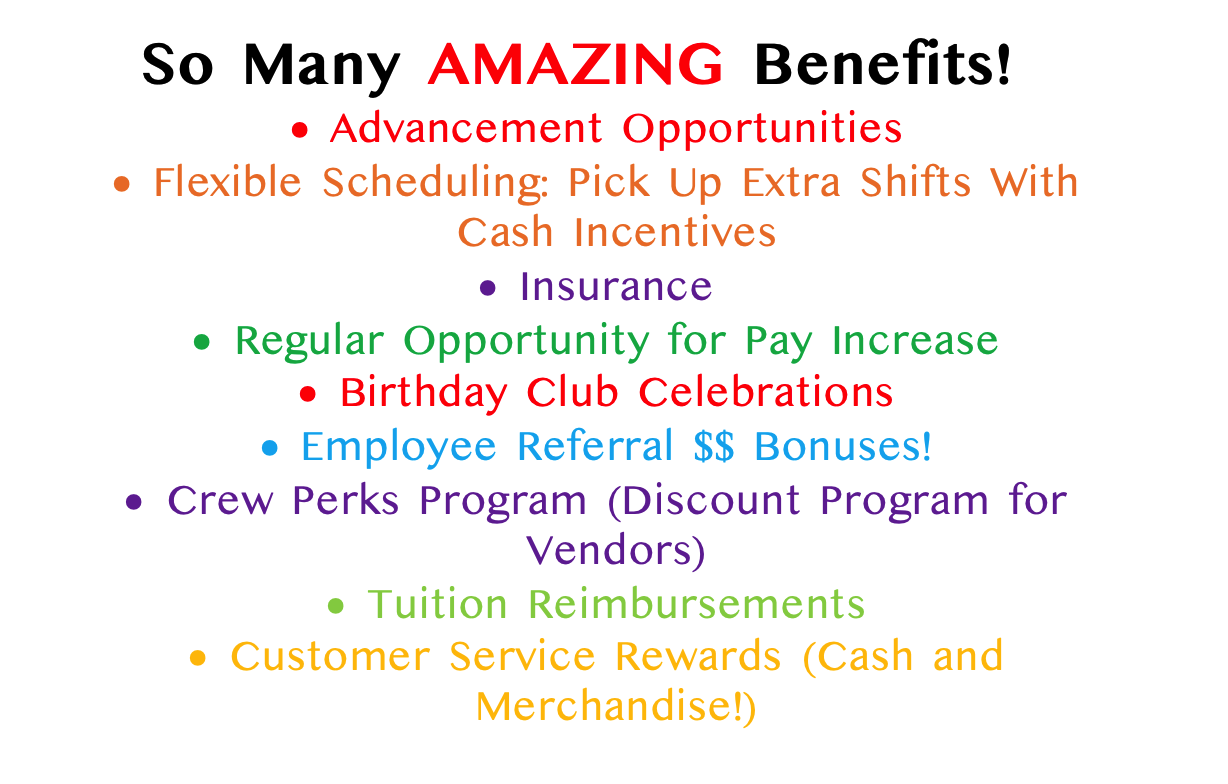 First and foremost we value our People. In order to help our people we would like to introduce Archways to Opportunity.
Have you ever asked yourself:
How do I earn a High School Diploma at no cost?
How do I get Financial Support for college and use ACE Credits?
How do I Improve my English?
Who can help me explore my education opportunities?
These questions and more can all be answered at: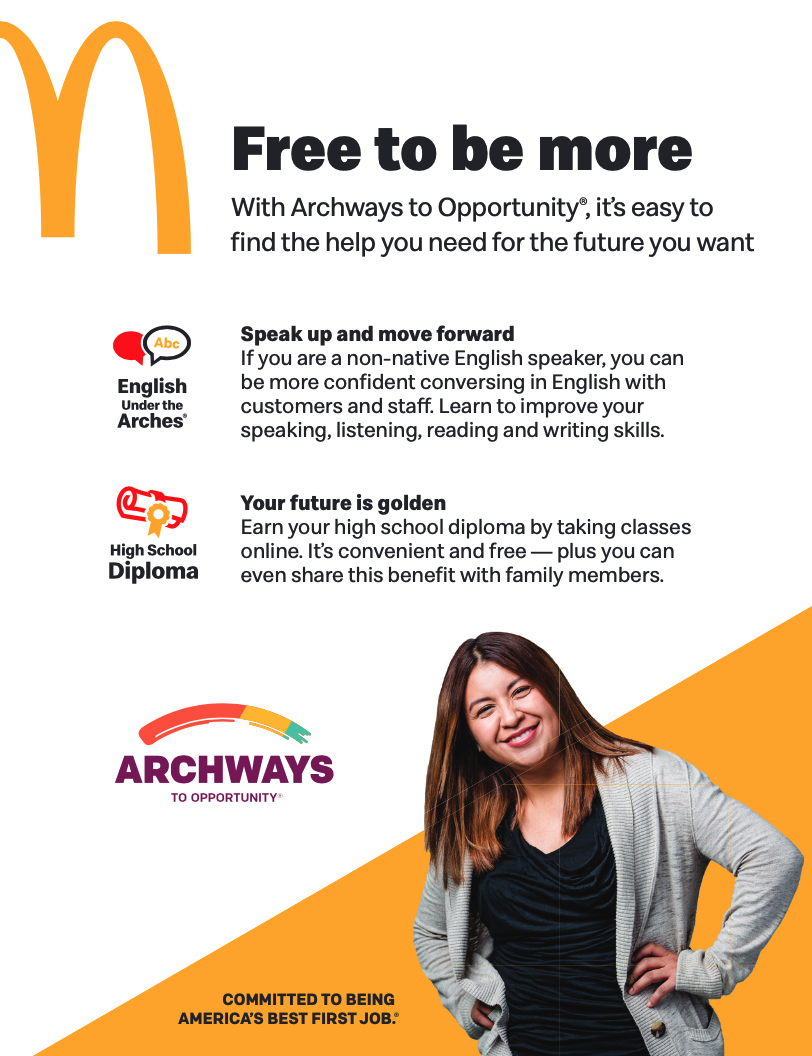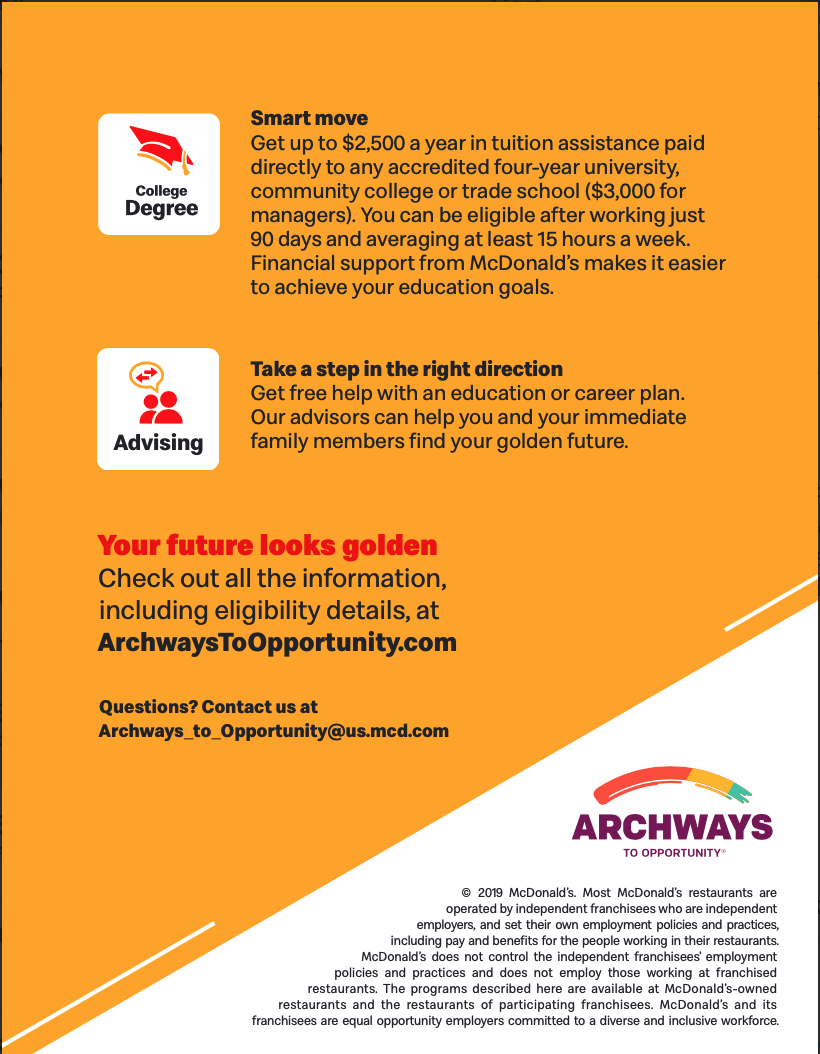 We value our Employee's feedback. If you are an employee of the Vann Family McDonald's we would like to hear suggestions on how we can do a better job keeping you happy. If you have any constructive feedback for us from how we can improve our restaurants to what we can do to make your job more enjoyable, please use the form below. Name is optional, so if you wish to remain anonymous you may do so.